About us
Vegas Casinos India is an Indian review website that incorporates the best offers from the top rated trustable casinos across the globe for the past 3 years. This website is bought together by Indian gamblers who have a deep understanding, involvement and interest in the tight knit international gambling community and want to make sure that everyone has a good and safe time. Our aim is not only to get the users the best offers but also make sure that they are protected and that they enjoy and learn as many verticals of online casino games.
We are a small organisation which loves spending time with each other every day in office in Noida to create good content across our platforms. We take immense pleasure in writing and working in an industry that we all love and enjoy.
Who are we? (VegasCasinos Authors)
India has a long history of gambling and that has made it ingrained in our culture, however real money online gambling has not been accessible to all. To solve that issue we have created Vegas Casinos India to not only teach Indian Gamblers how to play, but also advise them how safely play their games. The goal of our website is to share our knowledge of online casino games to as many people as it is possible to and hence we are trying to make it India'a first multi-lingual site with multiple Indian languages.
A little bit about me – Aryaman, I have grown up in a household of healthy gambling learning games such as Teen Patti and Poker at an early age, through my travels and experiences I started to enjoy online gambling and realized the issue that Indian online gamblers faced. Realizing that India had no premium website that catered to only and specifically to Indians I created this website to make sure that we also get access to the best content available. With a curated list of games that the industry's best, I hope that Indians are able to learn and play the best games online.
Over a period of time, we have built a team of online casino and industry experts – Faizan and Mehar where we all work together to make sure that players in India get what is best for them.
We try our best to really be unbaised and build on our expertise by calling out what we see wrong and appreciating good work. It is safe to say that most of us in our team started off with sports betting where we wagered mostly on cricket and then over time built our expertise and interest in this amazing space.
VegasCasinos.in Community
We started our brand with a purpose of making online casino games accessible and available to everyone in the country. Our team itself is very diverse with people from across 7 states in India – Rajasthan, Uttar Pradesh, Haryana, Bihar, Delhi, Karnataka and Bengal, so we understand what it means to be able to search on the internet in our own languages. Hence, we are trying to add as many Indian languages on our site. We are Indian and want to build a safe community which can be trusted for players in India. We understand that qualms that people may have when it comes to signing up and depositing and all we want to do it make that process easier.
We are also one of the very few platforms which as customer support because we know and understand the difficulties that users may have on casino sites. Along with that we are big and strong advisors to battle gambling addiction. Please do reach out if you need help, the VegasCasinos community will always be ready to help.
And if you do not believe us, check out our ratings on TrustPilot – A leading review site globally and see what people have to say about us.
How We Rate?
After spending months curating research, we at Vegas Casinos India created a matrix to judge and review each online casino and then rate them all individually with detail so we can make sure that our players and safe and find themselves a good match to their needs. At the end of the day we want to make sure that we answer the question – "Would I play on this site" and to make sure that everytime a user comes on our site we are able to give them a review which would fit their needs for casinos.
The matrix-
| | | |
| --- | --- | --- |
| Payout Speed | Game Quality | Minimum Deposit |
| Bonuses | User Friendly Website | Customer Service |
| Game Range | Loyalty Program | Player Safety |
Editorial Guideline
Purpose:
The purpose of our publication is to inform, educate, and engage our audience on a wide range of topics. We strive to create content that is insightful, well-researched, and relevant to our readers' interests. Our goal is to build a strong reputation for credibility and integrity in the industry.
1. Accuracy and Fact-checking:
Accuracy is of paramount importance to us. Our writers are expected to thoroughly research the topics they cover and cite reliable sources. We strive to present information that is accurate, up-to-date, and verifiable.
Fact-checking is an integral part of our editorial process. We verify the information provided in our articles by cross-referencing multiple sources and consulting subject matter experts whenever necessary.
2. Objectivity and Fairness:
We are committed to presenting information in an objective and unbiased manner. Our articles should reflect a balanced perspective, acknowledging different viewpoints when relevant.
We avoid favouritism, discrimination, or any form of bias in our content. We strive to treat all individuals and subjects fairly and with respect.
3. Plagiarism and Attribution:
Plagiarism is strictly prohibited. Our writers must provide proper attribution for all sources used in their articles, including quotes, statistics, and ideas.
We encourage the use of hyperlinks to credible sources wherever possible. This allows readers to access additional information and promotes transparency.
4. Clarity and Readability:
Our content should be clear, concise, and easy to understand. We avoid jargon, technical terms, or complex language unless necessary. Where specialized terminology is required, we provide clear explanations.
Paragraphs should be well-structured, and the overall article should have a logical flow. We use subheadings, bullet points, and other formatting tools to enhance readability.
5. Ethical Standards:
We adhere to high ethical standards in our content creation. We do not engage in deceptive practices, such as clickbait headlines or misleading information.
We respect copyright laws and intellectual property rights. Proper permissions and licenses are obtained for any multimedia content used in our articles.
6. Editorial Independence:
We maintain editorial independence and separate it from any external influences, including advertisers or sponsors. Our content is based on editorial judgment, quality, and relevance to our readers.
7. Corrections and Updates:
If errors or inaccuracies are identified in our published articles, we promptly correct them and provide a clear explanation of the correction.
Our publication acknowledges the importance of updating articles when new information emerges or circumstances change. We strive to keep our content relevant and up-to-date.
Ready to Get Started?
You can go ahead and safely play the best online casino games available and take advantage to exclusive bonuses only at Vegas Casinos India.
You can contact us at: info[@]mediarun.co.in.
We at VegasCasinos are always looking for great people to join us. We have a very open culture where it is a mixture of fun and responsibilities. And if you are a big cricket fan then you are going to have a great time and be part of endless cricket debates and conversations about it. Head to our parent site – Mediarundigital.org to know more and apply for a position. Our office is in Noida Sector 144.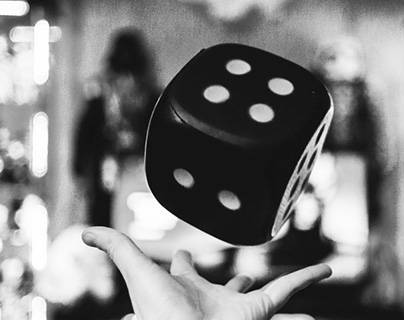 VegasCasinos Pricing
Just like any other review sites we do not directly charge the user which comes on our site and plays on the online casino site. We run advertisements on our site to generate revenue and our business model also includes kickbacks from the sites that you play on. But all of the percentages are the same and we are unbiased in which we recommend.
What we do not do like other review sites in India is that we do not sell any type of data. We do not store any data consciously so that it can never be misused. The only data we have is from Google Analytics which is tracking how the user came, device and location.